Ike Rosier – Lawyer & mediator
branding | visual IDENTITY | web Design
Elegant brand identity and website for lawyer.
Ike Rosier is a lawyer with a huge personality, feminine and feisty, and someone who really cares about her clients and cases. Ike needed a brand and website that represent her formidable character and professionality. A soft powdery pink conveys femininity and the use of Yves Klein blue shows the strong character of Ike's personality and work. A copper logo of an intertwining ring suggesting elegance, quality and loyalty.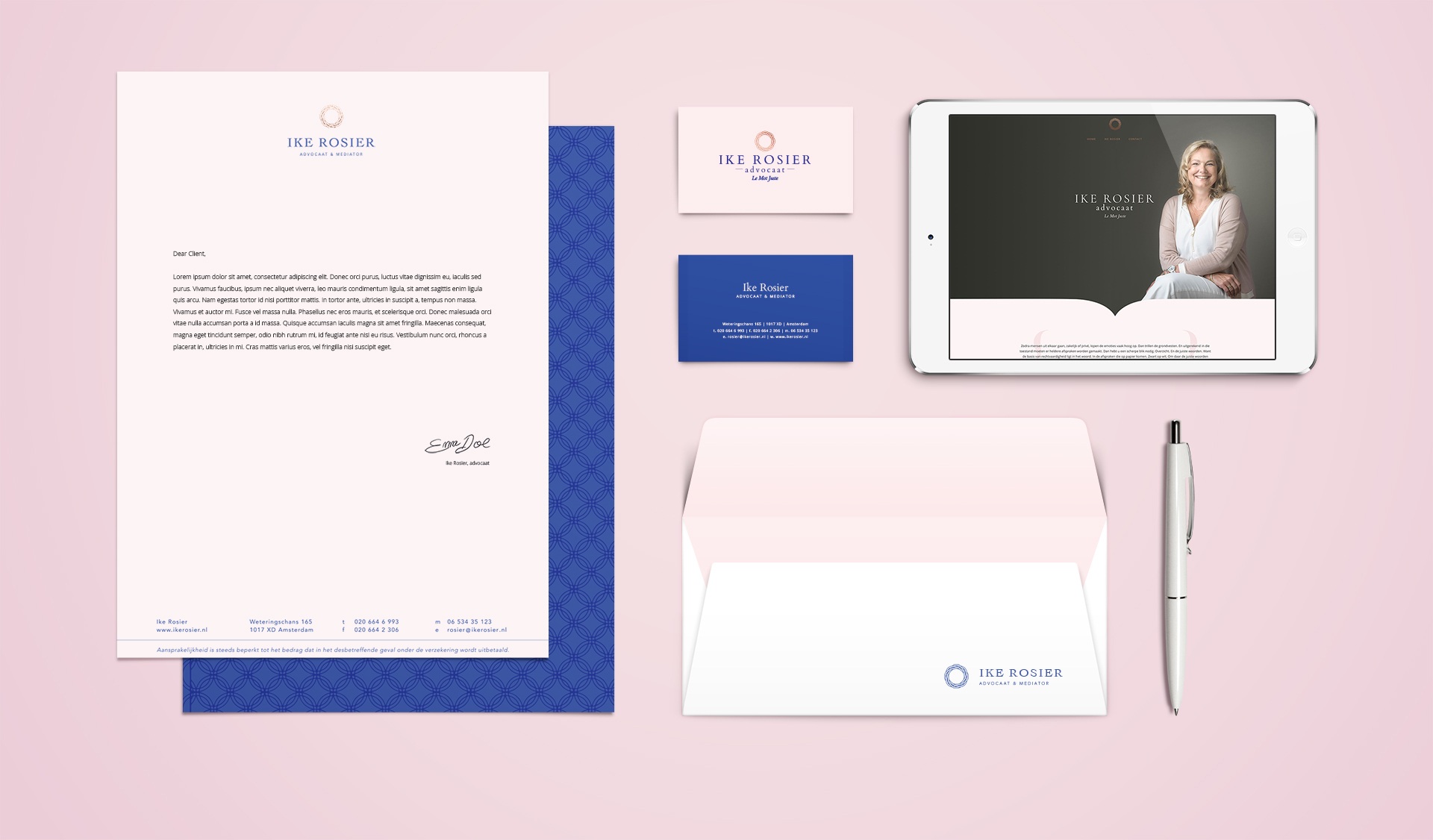 Kind words
"The communication with Katrien was warm and pleasant. She offered to create a brand for me that would fit the way I do my work. She created the most wonderful brand for me that expresses perfectly how I work. It's beautiful, feminine and warm and looks really professional. But it also shows strength and protection, which my clients need from me. It has lifted the presentation of myself and my business to the professional level I needed. My clients and others in my network are also enthusiastic. I get a lot of compliments! Thanks, Katrien!"
– Ike Rosier  Lawyer
have a scroll through my portfolio!