Oud Suyt is a pet shop in Amsterdam specializing in organic food and a friendly approach to animals and owners.
 The aim was to create a brand identity showing the character of the shop and the owner, Amber Hiensch. Fun and friendliness are expressed through the use of funny illustrations of animals, the handmade feel of fonts and images and bright colour scheme. We also designed a website full of fun illustrations, lots of information for pet lovers and all with Amber's sense of humour.
visual identity | web design / illustration / marketing materials /. signage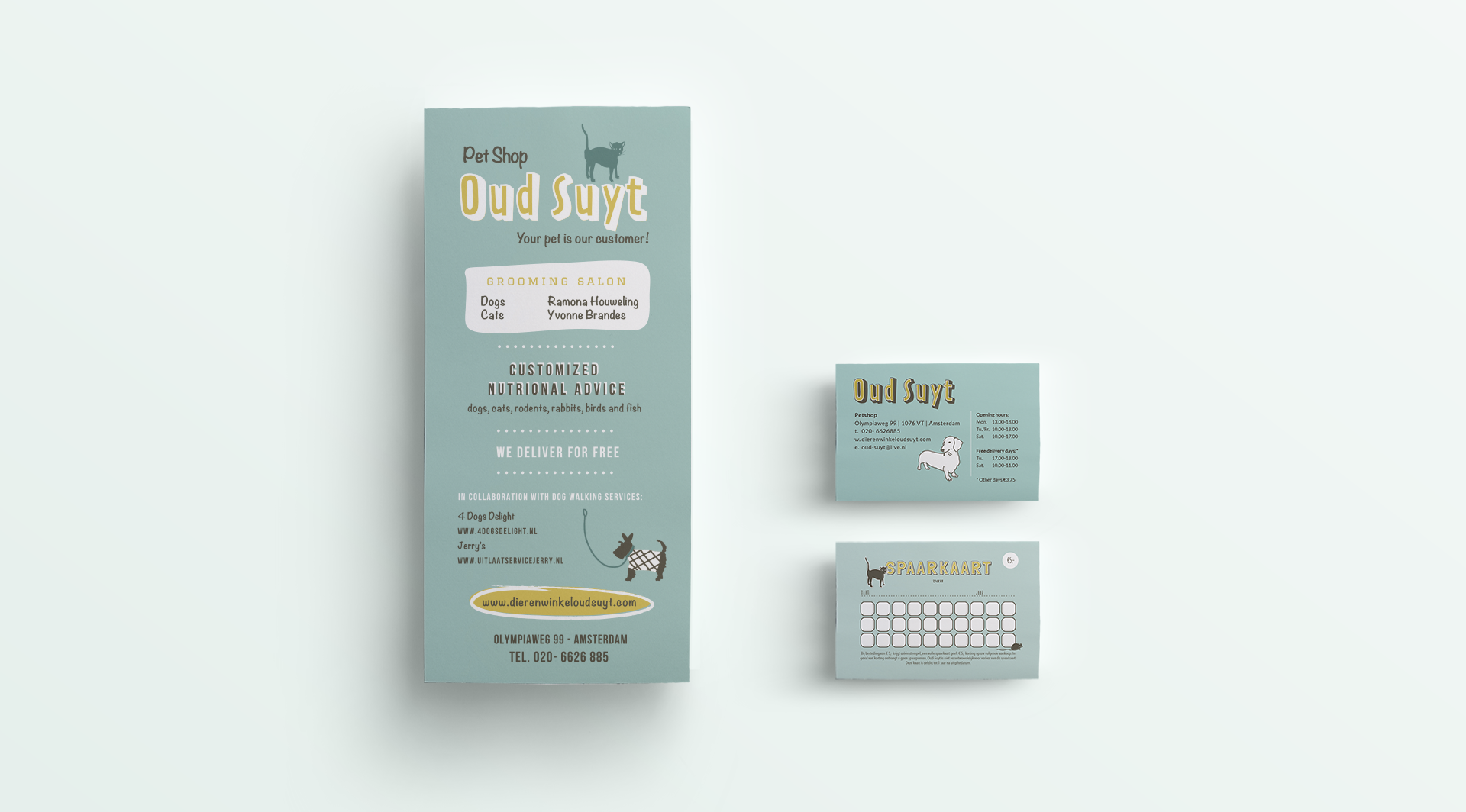 Kind words
"I love the way Katrien translated my line of thinking into a brand identity and website. It turned out exactly as I hoped. Even better! Sometimes it seemed she could read my thoughts. As soon as my new website went live, there was an increase of visits to my shop from customers who found me on the internet and chose to come over because of the impression they got from the new website. Besides my customers, businesses as well as sales agents compliment me on my website. I never really expected it to happen but my new branding and website have really increased business!"
– Amber Hiensch  Owner Pet Shop Oud Suyt
Thumb through my portfolio!