De Regenboog offices
interior design | 3d illustration
Stichtig De Regenboog has one of it's offices next to Central Station in Amsterdam. The Rainbow Group encourages and supports vulnerable people to help them achieve active social participation. Their meetingroom and workspaces needed a make-over, a friendly but professional look, to be functional and moreover: comfortable and pleasant. The rooms were fitted out in Cole&Son wallpapers in a neutral colour scheme, combining the whimsical with modern design.
Chocolate brown walls for the large meeting room create intimacy in contrast with the large windows. Pale blue Eames chairs and the spidery Dear Indigo chandelier give the room modern and stylish accents.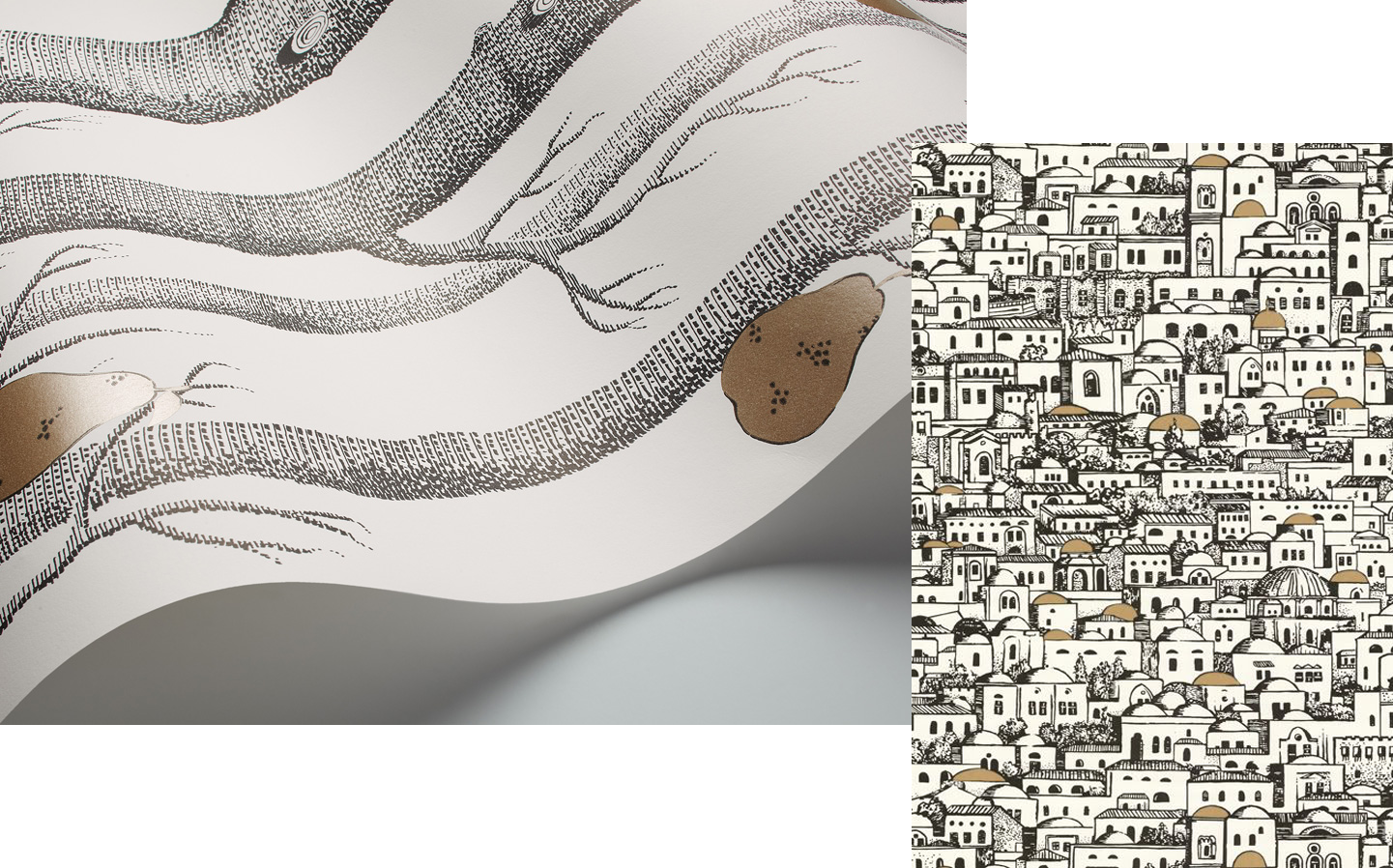 In the meeting rooms the walls are covered with Cole & Son wallpaper (Pear&Wood + Meditarranea), black and white with gold accents form an interesting and entertaining backdrop for the otherwise simple rooms.
A little corner with table and chair offer a space to do a bit of work on the side.